Get new folder icons and support Ukraine
Folder Marker is a Ukrainian product, and our team is based in Kyiv, Kharkiv, Brovary, and other Ukrainian cities. On February 24, 2022, russia began the full-scale military invasion of Ukraine. Now is the sad anniversary of russian terrorism, brutality, damage, and people's deads.
To appreciate this 1 year of unbreakable Ukrainians and people who support us, we decided to release a new folder icon set - #StandWithUkraine. Here it is: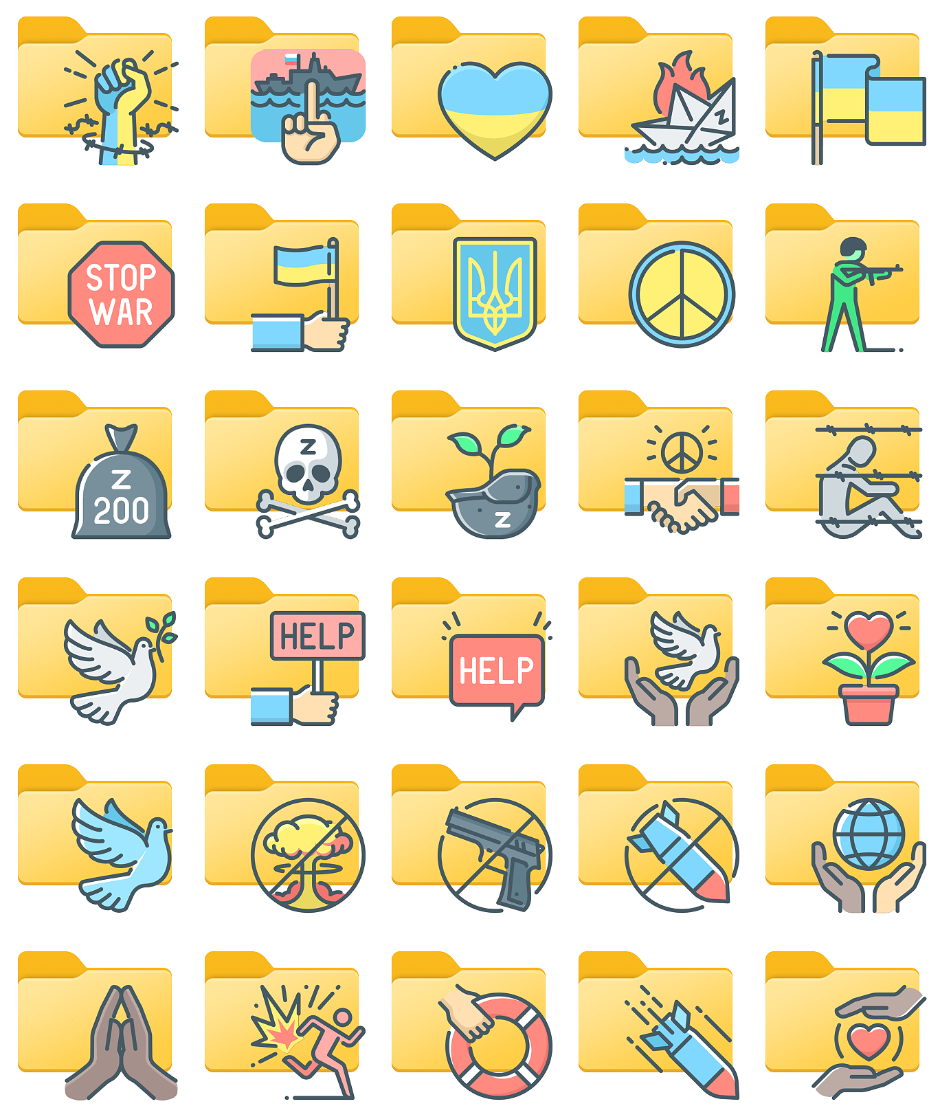 How to get this set
Donate to the one of the Ukrainian charity organizations below:.
Come Back Alive NGO - Launched in 2014, Come Back Alive became the biggest organization providing support to the Armed Forces of Ukraine.
KOLO - Ukrainian Tech industry experts fighting on the tech front.
Nova Ukraine Humanitarian Aid - Nova Ukraine is a nonprofit organization dedicated to providing humanitarian aid to the people of Ukraine.
or
Buy "StandWithUkraine" icon from us. The icon costs 1 USD. Set any quantity of this product in the cart to set the donation amount you are ready to spend. 100% of the profit will be sent to support Ukraine.
We see here, that Ukrainian organizations really have influence, where it is needed, and spend money wisely. This is why we ask you to donate exactly to Ukrainian organizations.
I have donated already >>
Thank you, Kalashnyk, for help in creation of this icon set