Organize stuff on your computer with the help of catchy Everyday10 Folder Icons
60 professional Windows 10 style icons for everyday use
Are all your Windows folders yellow and difficult to distinguish from each other? Why not label folders with special icons based on what you're storing in them? This way, you'll be able to find the right folder at a glance.
Hundreds of people have found this approach useful and are using the original Everyday set of folder icons for years. But they are drawn in Vista style which might look good in Windows Vista, 7 and 8, but they look strange in Windows 10. That's why we've decided to redesign them and release modern Windows 10-style icons*. This is how Everyday10 Folder Icons was born.
* - Although these icons were designed in Windows 10 style, they can be used on Windows XP, 2003, Vista, 7, 8, 8.1 or Windows 10.
Price: $19.95
What's included in the set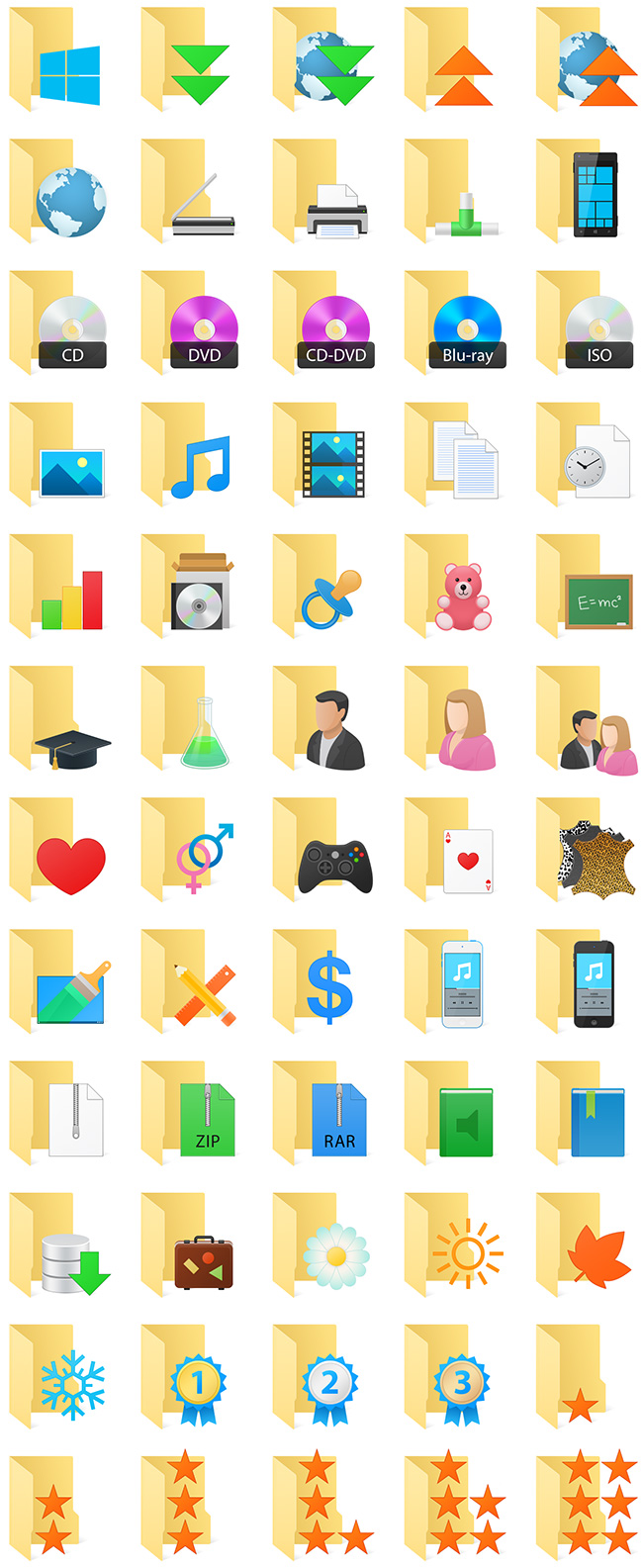 Everyday10 Folder Icons is a universal set consisting of 60 folder icons specially designed for files that most people store on computers:
Work files
Educational or scientific documents
Music, pictures, and videos
Family members' and your personal files
Games and other hobbies
Icons with stars and medals for sorting folders according to their importance or whatever your own criteria may be
After you label your Windows folders with this set, every folder will have a noticeable icon on it that will help you find it at a glance.
For example, you can store your audiobooks in the folder with a book and headphones on it. The files relating to your kids could be in the folder with a pink teddy bear, and your financial reports –could be in the folder with an image of money.
Looks good in every size
Each icon from Everyday10 Folder Icons was manually drawn in 256x256, 48x48, 32x32, and 16x16. All folders are designed to fit authentic Windows 10 style icons. That's why they look distinct even at the smallest sizes: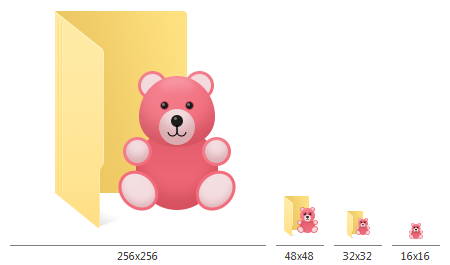 Unlike icons downloaded from the Internet, these icons were created in one style, so they will look clean and neat on your computer.
How to change a folder icon with one from the Everyday10 icon set
You can use these icons alone and label your folders with them as you otherwise would in Windows. However, every time you need to label a folder will mean lots of clicks.
So we recommend you use the set together with the simple and safe Folder Marker Pro. With its help, you will have an opportunity to label any folder by right-clicking the folder and selecting the desired icon from the Mark Folder menu that will appear there.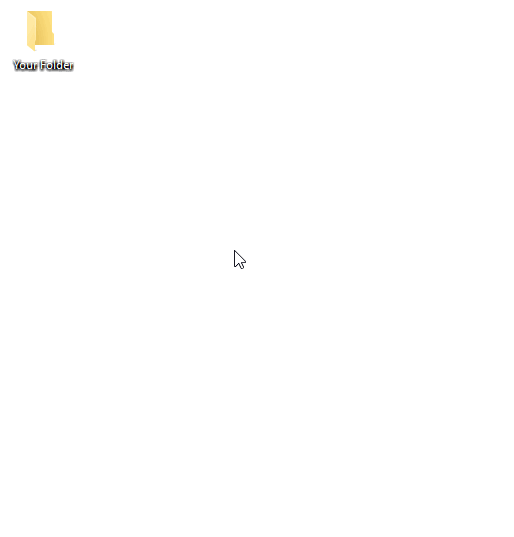 Moreover, Folder Marker Pro will give you 62 additional folder icons, the ability to label your office documents, make a backup copy of the marking and transfer it to another computer or CD. Learn more about all the Pro features here.